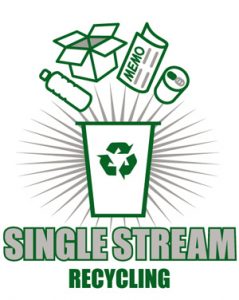 "Up to 75 percent of trash in an average garbage can is recyclable, but typically only 25 percent gets recycled."

U.S. Environmental Protection Agency
Curbside recycling is good for the environment, and utilizing it means you don't have to take recyclables somewhere yourself.
Midwest Sanitation & Recycling provides residential, curbside recycling in Pella, Oskaloosa, Monroe, Eddyville, Lynnville and Sully. We also serve other surrounding communities and rural areas, including Newton, New Sharon, Knoxville, Grinnell, Otley, Harvey, Tracy, Chariton, Albia, Centerville and Ottumwa. Call us at 888.428.2610 to see if curbside service is available to you.
Midwest Sanitation also provides several other recycling services, such as electronics and appliance recycling. Call 888.428.2610 for more details.
To learn more about how and what you can recycle: click here.
PLEASE NOTE: The City of Pella offers Yard Waste curbside collection.  Click on the link below for more information.
City of Pella Yard Waste Pickup Schedule
To download a printable PDF guide to recycling: click here.