Thank you for choosing Midwest Sanitation & Recycling. We are grateful for this opportunity to be able to serve you and your community. We pride ourselves in being a family owned company that started in 1981 and is still run today by the same owners.
Happy Thanksgiving!
We will be closed on Thursday, November 28, which is Thanksgiving Day. Please click on one of the calendars below to see your schedule.
Lynnville-Sully
There will not be any change in service for Lynnville-Sully Residential customers normally serviced on Fridays for Friday, November 29.
---
City of Monroe Residential Recycling—Updated November 2019 Calendar
Please see the updated November 2019 Residential Recycling Calendar below, service will be on 11/13 and 11/27. A calendar for December and the upcoming holidays will be published soon.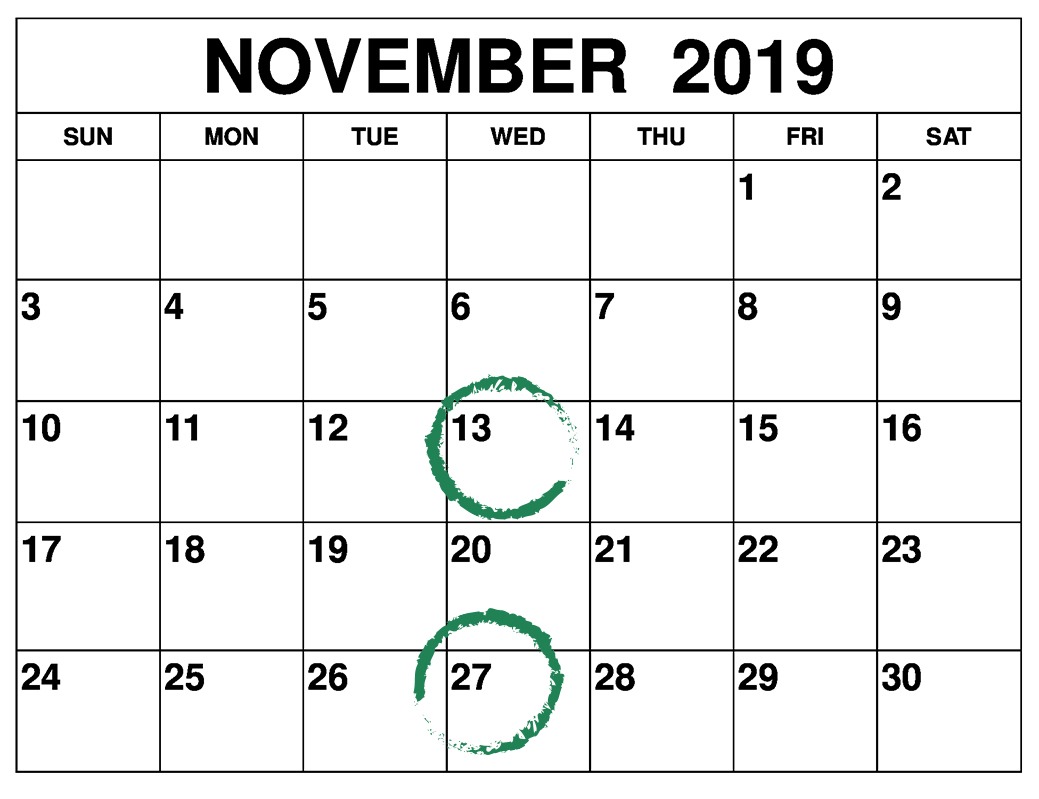 ---
City of Hedrick
Please have your garbage and recycling out at the curb and accessible by 6:00 AM every week to ensure pick-up. Download Calendar
---
The City of Oskaloosa and the City of Leighton will have recycling picked up based on the calendar here. Recycling will be picked up on the 1st and 3rd FULL weeks of the month, collection will happen on the gray highlighted weeks in the calendar here. If there are more questions, please call us at 641.628.2610.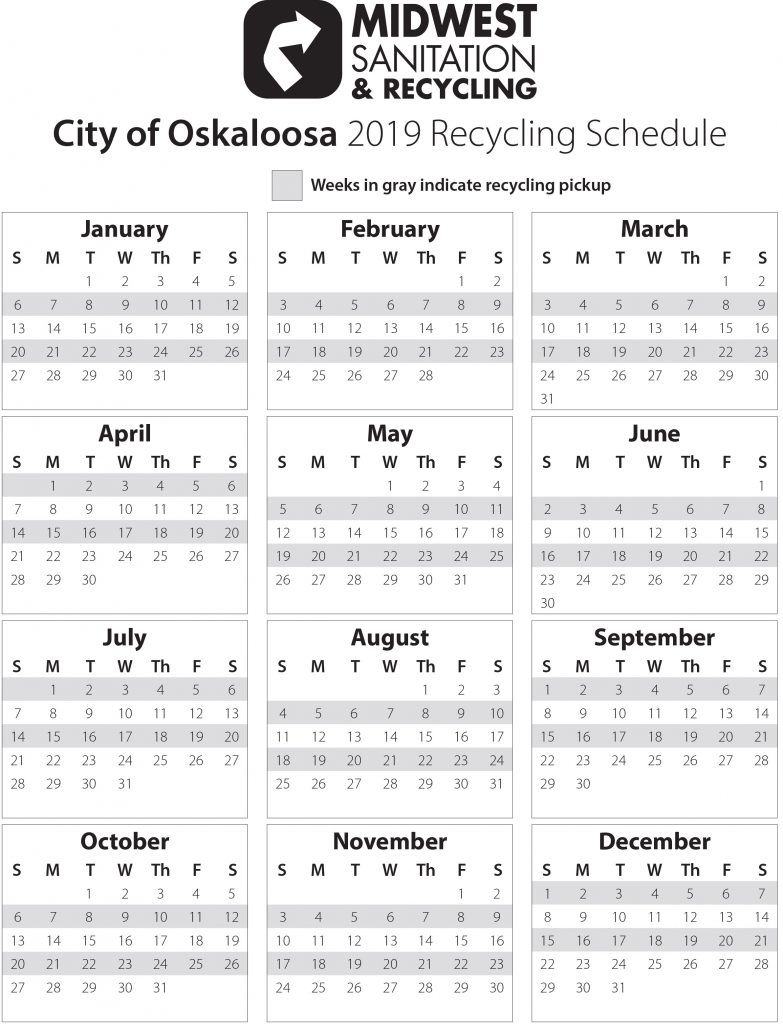 ---