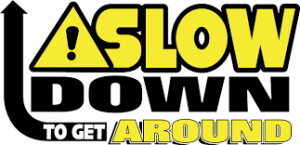 April 20, 2017, Iowa Gov. Terry Branstad (R) signed into law new legislation designed to protect workers in the waste and recycling industry. HF314, Iowa's version of the Slow Down to Get Around law, qualifies waste and recycling vehicles as "utility vehicles" and therefore requires motorists to slow down or move out of their way or face penalties. The bill was co-sponsored by Rep. Rob Taylor (R-44) and State Sen. Roby Smith (R-47).

Iowa is now the 14th state to enact this legislation, commonly referred to as Slow Down to Get Around. The Iowa Chapter of the National Waste and Recycling Association (NWRA) took the steps to develop this legislation and achieve its support in the Iowa legislature. The bill can be found electronically at www.legis.iowa.gov/legislation/BillBook?ga=87&ba=hf314.

The law goes into effect on July 1, 2017, and requires motorists to slow down, safely change lanes if possible and operate with due caution around waste and recycling trucks when safety lights are flashing, similar to cautions motorists must now exercise when traveling through a construction work zone or when passing a stopped public safety vehicle. Slow Down to Get Around is a nationwide campaign by NWRA and its state chapters.