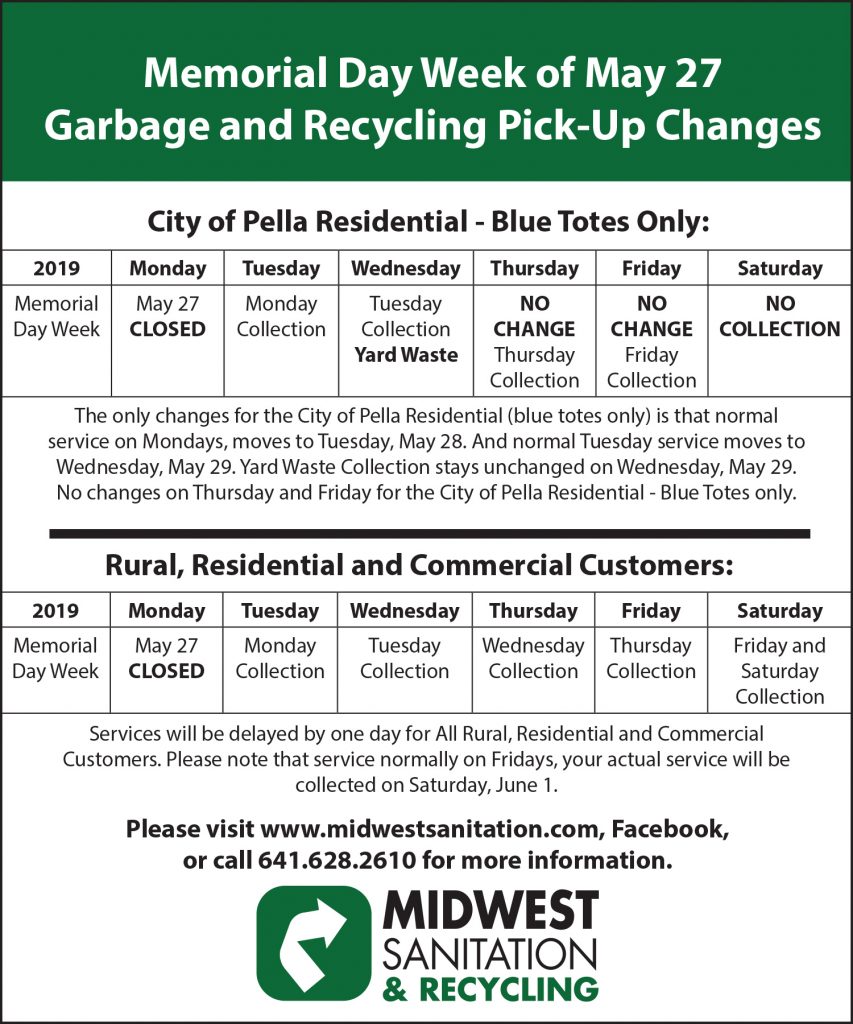 ---
Spring Clean-Ups
City of Derby is Wednesday, June 19
Unacceptable Items that will not be picked up:
Televisions, computers, laptops & any other electronic items prohibited from the landfill
Appliances–washers, dryers, dehumidifiers, dishwashers, microwaves, refrigerators, air conditioners & stoves
Tires
Hazardous Waste: automobile batteries, waste oil, oil-based paint
Construction or remodeling materials
Liquid waste or waste containing free liquids
Waste generated outside the City limits
Waste generated by non-residential customers, including businesses, churches and schools
Agricultural waste from farm uses
Solid waste containing asbestos or any other hazardous substances
Those wishing to dispose of any of the above listed items should make arrangements directly with a licensed hauler at their own expense.
---
The City of Oskaloosa in 2019 will have recycling picked up based on the calendar here. Feel free to save and/or print this attachment for your record. Recycling will be picked up on the 1st and 3rd weeks of the month, collection will happen on the gray highlighted weeks in the calendar here. If there are more questions, please call us at 641.628.2610.